Auto Body Shop in Middletown, NJ
Family owned and established in 1953, Lentz Auto Body has been the go-to source for vehicle service in Middletown and Belford for more than 60 years. Let our experience be your advantage for all things collision repair and body work.
Learn more
We Now Offer Interlock Services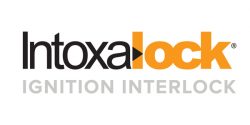 We are now a certified Interlock service location. An ignition interlock device (IID) is a small handheld car breathalyzer device and measures the amount of alcohol in the user's breath. Installing one is a common requirement following a drunk driving offense (DUI, DWI, DUI, OWI or OVI). Call today to schedule your installation.
Call Now
Auto Body Shop in Middletown, NJ
Since our founding in 1953, Lentz Auto Body has established a reputation as being the best among auto body shops in Middletown, NJ. We pride ourselves on providing superior and detailed service for all of your vehicle's needs. Our significant amount of experience in the auto industry means you can always trust you're getting outstanding work, and we're backed by a rating from AAA and membership in the BBB. We are now under new ownership and management, but still provide the same type of personal, caring, high-quality service that has made us a fixture in the community for more than half a century.
Whether you are in need of services such as collision and auto body repair, dent repair, auto restoration, custom and standard auto painting, car detailing or otherwise, Lentz Auto Body has exactly what you are looking for, and we look forward to ensuring you drive away with a car that looks great. Our services are available to customers from locations such as Middletown, Belford, Leonardo, Atlantic Highlands, Port Monmouth, and New Monmouth. When you choose to work with our auto body shop in Middletown, NJ, you will enjoy the following benefits appreciated by our long list of satisfied customers:
We have more than 60 years of experience in the auto body industry.
Our decades of experience in the local area have us plugged into the needs of our community.
We provide a wide variety of services beyond just simple repairs.
We offer free quotes for all auto body jobs.
We pride ourselves on providing friendly, helpful customer service.
Areas Served
Middletown, NJ
Belford, NJ
Hazlet, NJ
Colts Neck, NJ
Sea Brite, NJ
Keansburg, NJ
Union Beach, NJ
Red Bank, NJ
Atlantic Highlands, NJ
Highlands, NJ
Keyport, NJ
Leonardo, NJ
Port Monmouth, NJ
Rumson, NJ
Fairhaven, NJ
Holmdel, NJ
Monmouth County, NJ
Middlesex County, NJ
Long Branch, NJ